2022 applications due July 1, 2022
Meet the 2021 GCA JCA College Scholarship recipients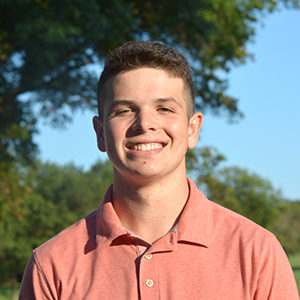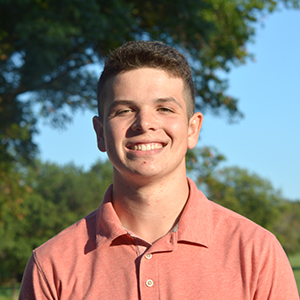 It takes wisdom and maturity to find promise in the face of loss. As a six-year-old boy, Cole struggled to comprehend why God ignored his prayers. How could he allow a mom to suffer through cancer? How could he take her away from three children who so desperately needed her? But as months turned into years, Cole's outlook changed. He had grown immeasurably close to his dad and siblings. And he wondered, "could God have taken my mom away to bring me closer to the ones I love?"
Inner peace turned to outward purpose at LaSalle High School, where Cole served as a Kairos leader all four years. He's proud to have helped his classmates fully realize the value of family and looks forward to continuing to share his story with others in and out of college.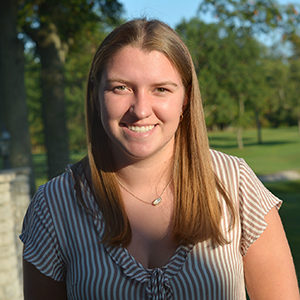 Sidney Huschart | Business
Sidney's story is a lesson in embracing change. Think back to the stress of starting high school—making new friends, adjusting to new rules, and finding your way around an unfamiliar building. Now imagine just as you've begun to hit your stride, your school moves. When Mother of Mercy and McAuley high schools merged after her freshman year, Sidney felt like she was starting all over again. Still, she adjusted, and with the help of friends, settled into a new normal. Junior year should have been
predictable, but life threw another curveball. The Covid pandemic added chaos to the traditional stressors of college
prep in her junior year. And that rolled right over many of the traditions that should have come as a senior.
Rather than focus on lost opportunities and unmet expectations, Sidney says she'd do it all over again. The experiences have taught her resilience and the confidence to succeed no matter what life brings next.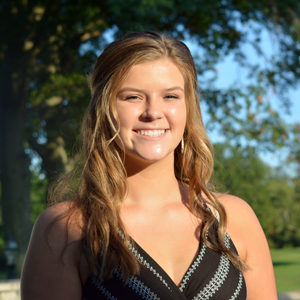 Allison says she "will always have the drive to study and achieve big things now because you never know what the future holds." Back in 2014, her mom was diagnosed with breast cancer. She watched as this beautiful, strong woman fought through chemo, hair loss, and a lumpectomy. She stood by her side and encouraged her through the draining days of radiation treatment. All the while, her admiration for her mom grew.
Today, Allison brings courage, determination, and an appreciation for life to all she does. At East Central High School, she served on the student council, local youth group, and a member of the Family, Career and Community Leaders of America. The future holds success as she begins her career in nursing.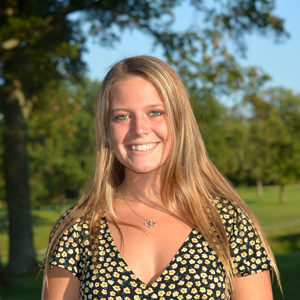 Madelyn Overberg | Nursing
Like far too many families, Madelyn, too, knows the pain and disruption of cancer. Her grandma was diagnosed with stage four pancreatic cancer on Ash Wednesday in 2014 and opted to forego treatment. A short 40 days later, Madelyn and her family gathered around her grandma's bedside to say goodbye. But the woman who taught Madelyn as much about baking cookies as treating every person with love and respect did something remarkable on her last day. She met with Madelyn and each of her family members one by one to tell them how important they were and how they had made her proud. It was a gift Madelyn works to pay forward.
Madelyn still bakes, just as Grandma taught her. And she returns to her grandma's gravesite each Christmas to place a personally decorated tree. She carries her spirit within and will undoubtedly bring the same care and individual attention to each patient as a nurse in life's next chapter.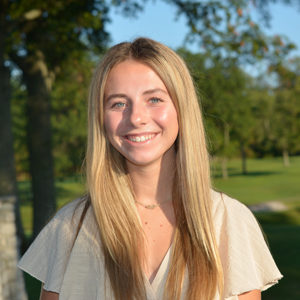 "In the United States alone, there are 553,000 people who are homeless…maybe their lives would be completely different if people heard their voices." Since 2010, Grace and her sister have been listening and providing essential comfort to people in need. Yes, that means she was only eight years old when together they established Cozy Toe-zy's! Cozy Toe-zy's is an organization that collects unused socks and distributes them to the less fortunate through community giving trees and homeless shelters. Later, Grace and her family expanded into Blessing Bags. These simple bags provide essentials like a toothbrush and soap. Grace keeps them in her car, so she's ready whenever she encounters a person in need.
Grace says, "It is not mine, nor anyone else's place to induce judgment, neglect, or hatred toward the homeless community…Seeing the pure joy that one pair of socks or a bag can bring people tells me that I am doing something right."
2020 GCA JCA College Scholarship recipients