The inaugural 2019 GCA JCA College Scholarship recipients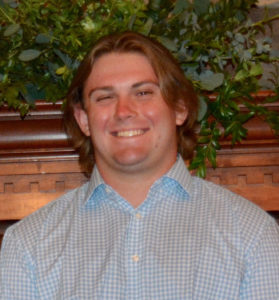 Simon Acra | University of Cincinnati
Simon excelled at William Henry Harrison High School. A recognized leader in the classroom, he served as Student Council president for three years. He brought the same perseverance to the field earning Offensive Lineman of the Year. Though the stress of leadership grew, Simon felt bound to face his obstacles alone. That changed the day he agreed to attend a local youth group. "[Prayer allowed] me to give my problems to someone who knows exactly how to…guide me to fix them."
As Simon's faith grew, so did his leadership gifts. He is a Muscular Dystrophy Association camp volunteer and actively seeks opportunities to serve the Harrison community. His journey of self-discovery and service has certainly just begun. Look for Simon to make his mark as a Finance major at UC.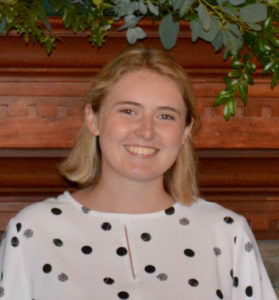 Erin Day | University of Cincinnati
Erin grew up a little quicker than the kids around her. Her dad battled cancer and passed when she was eight. Then there were setbacks as her mom managed bills and four daughters. Knowing college would be a struggle to finance, Erin vowed to make everything she did at Taylor High School, something she could be proud of. And Erin did a lot—academic pursuits, service clubs, business clubs, sports, and theater. She admits it was overwhelming at times, but with each activity, she learned more about herself.
The diversity of clubs and activities allowed Erin to meet a broad cross-section of the student body. There was comfort in finding others with stories similar to her own, coupled with the pain of judgment from those who couldn't relate. But through it all, Erin "learned to be tolerant of others and hear out their stories…and always be compassionate." Her perspective will undoubtedly take her far as she pursues Marketing and International Business at UC.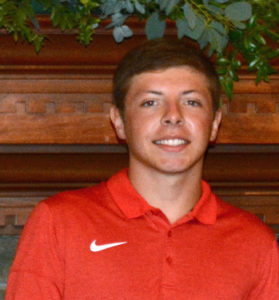 Bryce Hamm | Cincinnati State
Despite being diagnosed with a mild version of Cerebral Palsy, Bryce has been heavily involved in sports since he was young. He's a proud Yellow Jacket who played football and baseball at Taylor High School. Sports injuries sidelined Bryce more than once. But each time, he met rehabilitation with determination and genuine curiosity. Along the way, he became fascinated by the process of helping others return to health.
While Bryce was in high school, his brother earned an EMT/paramedic certification. Bryce hung on the stories his brother relayed from the field. Honor and service were at the heart of them all, and they stirred Bryce's own sense of purpose. "See it was at this moment that I knew a career in nursing was what I really wanted to pursue. He's excited to bring his biggest strengths—reliability, proficiency and patience—to nursing and Cincinnati State.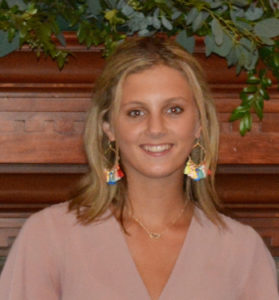 Claire Loos | The Ohio State University
Claire is a graduate of William Henry Harrison High School, who admits she grew up sheltered. "I thought everybody had it as good as me." But when the residents of Flint, Michigan, experienced a water crisis in 2014, Claire took notice. Though only in junior high, she joined a small group of students to organize a water drive. It was only the beginning. Once in high school, Claire devoted herself to community service through Key Club, becoming a state officer, and then an executive officer her senior year.
Amidst these experiences, Claire found a passion for global health. She will be studying biomedical engineering at OSU with the goal of becoming a doctor. Ultimately, she envisions starting a non-profit to deliver innovative resources that improve the health of communities in need.
Applications due July 1, 2021